The upcoming original anime Pon no Michi (aka The Way of Pon) is slowly getting character videos for its main cast, with today's release of a Pai Kawahigashi character video joining that of the one released for Nashiko Jippensha earlier in the month.
Pai is one of protagonist Nashiko Jippensha's main group, and someone who hangs out at the old mahjong parlor with her after Nashiko gets kicked out of her house, and needs somewhere to spend time with her friends.
Advertising
Pai Kawahigashi's character video shows a girl who is cute, cheerful and kind.
A girl who loves to play mahjong and who, according to the video, doesn't go easy on her friends when she's doing it.
According to Japanese actress Iori Saeki, who voices Pai:
I had the impression that Pai was cute, kind, and very innocent. Also, doesn't she have a unique atmosphere and personality? I think so.

I'm thinking about how to play Pai-chan in order to bring out her charm even more, but I think that interacting with Nashiko, Izumi, and Leeche will bring out even more of Pai-chan's goodness.
What is Pon no Michi?
Pon no Michi is an original TV anime with anime production by OLM (Summertime Render).
The anime is being directed by Tatsuma Minamikawa (Fire Force, Season 2), who is also in charge of scripts.
Advertising
Negi Huraba (Quintessential Quintuplets) is the original character designer, with Kenji Oota (Chief Animation Director of Endro~!) adapting them for animation.
What we know about the anime's plot so far is that it follows a group of girls who, after Nashiko is kicked out of her house, join her at the old mahjong parlor her father used to run.
Not only do they play mahjong there, but they chat, make tea, eat snacks and generally have a fun time with their friends.
The anime is slated for a January, 2024 premiere.
Watch the just-released Pai Kawahigashi character trailer below. With her bob cut, ribbons and big smile, isn't she the sweetest, cutest and happiest looking girl?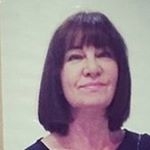 Latest posts by Michelle Topham
(see all)