It is rare that I buy a male anime figure, as I am generally more partial to figures of my favorite cute girls.
But, with the upcoming release of the Good Smile POP UP PARADE Ban, Fox Sin of Greed figure, that is about to change as, hell, that boy looks fine.
Ban, of course, is one of the Seven Deadly Sins from the anime of the same.
A show, that weirdly after several years of being anime obsessed, I only watched for the first time this month.
Watched for the first time basically meaning I binge-watched all five seasons, OVA and film in a matter of a week. Yep, it's that good.
Good Smile's POP UP PARADE Ban, Fox Sin of Greed figure
The POP UP PARADE Ban figure is similar to many of the other figures released in that budget line of anime figures.
He stands around 7.87 inches in height, and has been sculpted by sculptor PINPOINT as an absolutely true copy of the popular anime character. Right down to the scar on his face and neck, and his cocky head tilt and smirk.
Lovely and yet heart-breaking to look at, as you know underneath all that bravado is a man who feels things more deeply than most.
Ban is a painted ABS&PVC non-scale figure, and he comes with a stand. As some of the paintwork is done by hand, each finished figure does slightly differ.
POP UP PARADE Ban is currently up on pre-order at Good Smile for $38.99, with an expected delivery date of February, 2022.
His pre-order also ends on Wednesday, September 15th, 2021 at 23:59PST, so you have just over a week left to stake your claim.
You can pre-order POP UP PARADE Ban on Good Smile now if you are in the U.S. or Canada.
If you live anywhere else, the Japanese site is where you will need to head.
And, if like me up until a week ago, you haven't watched The Seven Deadly Sins anime, oh you need to.
It is one of the best fantasy anime series of the last decade, with a superb story, characters you will adore and some of the funniest scenes I have seen in a long time.
Watch all five seasons, plus the film, on Netflix.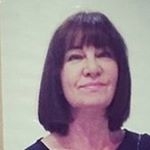 Latest posts by Michelle Topham
(see all)