An utterly adorable Pop Up Parade Yui Yuigahama figure is available for pre-order this week.
The beautiful My Teen Romantic Comedy SNAFU Climax figure's pre-order is in conjunction with an equally cute Yukino Yukinoshita figure that has also just gone up on the Good Smile Company website this week.
Both figures are available for pre-order from now until the middle of next month and, as these two are some of the cutest Pop Up Parade releases yet, are likely to be very popular.
Features of the Pop Up Parade Yui Yuigahama figure
Just like her sister Yukino, the Pop Up Parade Yui Yuigahama figure is a painted ABS & PVC non-scale figure that is approximately 160mm (6.3 inches) in height, which means she is slightly shorter than Yukino.
Just like the characters in the popular anime.
The Yui Yuigahama figure has been sculpted in an energetic walking position, with our best girl jauntily raising her hands in greeting and with the cutest smile on her face.
Yui's hair is beautifully sculpted in her iconic bob with its side pin-wheels and thick bangs.
She is also wearing the school uniform just like Yukino but, where Yukino's uniform is buttoned up and supremely polite, Yui's jacket is wide open and swinging from her side as she walks.
Unlike Yukino, Yui isn't wearing a cardigan and has knee socks paired with her brown school loafers instead of thigh-high stockings.
Just like Yukino, Yui has been sculpted by mayaka.
The Pop Up Parade Yui Yuigahama figure is available for pre-order from Good Smile from now until Wednesday May 12th, 2021 at 23:59 PST if you are in the United States or Canada. The cost per figure is $37.99.
Anywhere else in the world, including Japan, pre-order is from Good Smile Japan until Thursday, 13th May 2021 at 12:00 JST. Cost is 3,900 yen.
The release date is August from Good Smile Japan and September from the American store, which along with the low price is another advantage to Pop Up Parade figures — fast delivery.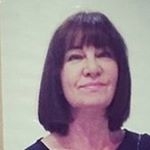 Latest posts by Michelle Topham
(see all)