Joining the rapidly growing Pop Up Parade figure library is one of the best in the budget figure series yet this week. That is the new Pop Up Parade Yume Minami figure — which has just gone up on Good Smile Company's website for pre-order.
Yume Minami, of course, is from the new Trigger-created anime series SSSS.DYNAZENON, and is the emotionally disturbed school girl who is known for making promises she never keeps.
The design of her Pop Up Parade figure, and the expression on her face, perfectly shows off that flawed personality.
Specifications of the Pop Up Parade Yume Minami figure
The Yume Minami figure features the pretty teenager wearing her typical school uniform — her beige sweater worn over a short, pleated navy blue skirt and finished off with a navy blue blazer, grey tights and penny loafer shoes.
She carries her disentanglement puzzle in her right hand, while she touches her hair with her other hand.
The Yume Minami figure was sculpted by Amida, is approximately 160mm (6.29 inches) in height and comes with a stand.
And, as a commenter on the Good Smile site said, if the photos are true to how the figure looks in reality, she looks even better than her scale figure and all for an incredibly low price.
You can pre-order the lovely Pop Up Parade Yume Minami figure in the U.S. and Canada until Wednesday, June 30th, 2021 at 23:59PST. The cost is $38.99 and delivery is expected in November.
And yes, that is a little bit longer than Pop Up Parade figures usually take.
If you are in Japan or elsewhere, your pre-order option ends on Thursday, July 1st, 2021 at 12:00JST. The price is 3,900 yen.
And, if you haven't yet watched SSSS.DYNAZENON, check out the laid-back trailer below.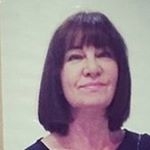 Latest posts by Michelle Topham
(see all)