Porno Graffitti's second The First Take appearance features the My Hero Academia theme song 'The Day'
The Japanese rock band Porno Graffitti (ポルノグラフィティ) showed up on the Sony-owned YouTube channel The First Take for the second time earlier today.
This time with a live performance of their song 'The Day' — aka the My Hero Academia opening theme song (Season 1) —  and a helluva fabulous performance it was.
Porno Graffitti's live performance of 'The Day' appears on the one-take-only music channel to celebrate the Japanese indie rock band's 25th anniversary of signing to a major label (Sony Music Entertainment, obviously).
But it is not just any old live performance they are offering fans, but instead features a special arrangement of the hit anime song that includes drums, a Wurlitzer, an upright bass, and a full 20-piece orchestra.
Yep, Porno Graffitti have gone all out with this superb version of 'The Day', and it shows.
Porno Graffitti's 'Akihito Okano likes perfection
Of course, this being Porno Graffitti headed by lead vocalist Akihito Okano, a singer who is apparently a bit of a perfectionist, there is a small discussion at the end of the video where Akihito points out, after he said "Haruiichi, take it away", it took a little while for Haruiichi Shindou's guitar solo to kick in.
He is then reminded by Haruiichi, "We only get one shot, so don't worry about it".
Akihito then jokes, "Can we redo that bit just once?" to which Haruiichi replies "You mean The Second Take for just that bit".
Awwwww, bless them, eh?
Besides, the guitar solo having a slight delay (and it is a gorgeous guitar solo regardless), Porno Graffitti's live performance of 'My Day' on The First Take is one of the best performances the Japanese YouTube channel has had in quite a while, and Akihito's vocals are superb.
Watch Porno Graffitti kick some major ass on The First Take below, and you will see.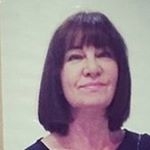 Latest posts by Michelle Topham
(see all)