Well, it looks like Danish video game developer IO Interactive has finally figured out the problem with porting Hitman 2 levels to Hitman 3.
And about time too, many fans of the games will be saying.
That's because IO Interactive came out late this week saying they expect PC players on Steam to be able to port their Hitman 2 levels by the end of February at the latest, but likely even earlier.
The announcement was made in the Hitman 3 Known Issues forum, and it states:
Whilst we've been busy launching HITMAN 3, we've also been working on the promised solution for allowing PC players to import locations that they already own into HITMAN 3 on Epic. We've got that solution worked out and it's currently being tested and verified from all angles to make it as robust as possible.

In terms of timing, it's definitely a case of sooner rather than later. Even with the longest estimates we've looked at, the solution will be fully rolled out before the end of February. We'll keep you updated with the next steps.
In other words, it looks very much like you will be able to bring your Hitman 2 levels into Hitman 3 via the Epic Games Store.
Related: Hitman 3's first 5 minutes is like a Bond movie — fast-paced, exciting and suspenseful
And, while this is definitely great news for those who have played Hitman 2 and want to be able to port their progress, it is still surprising IO Interactive didn't seem to think there would be a problem when fans were initially told they would have to re-purchase Hitman 2 in order to be able to do that.
Especially as previously they had been told they would be able to port for free.
After a lot of fan backlash, however, that port is now 'doable'. A fact that will increase many players enjoyment of Hitman 3 — an exceptionally good game by the way — even more.
Yay!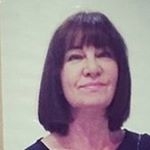 Latest posts by Michelle Topham
(see all)