Portugal's Salvador and Luísa Sobral singing Eurovision song 'Amar Pelos Dois' is sweetest winning performance ever
Now I have to admit I didn't watch much of the Eurovision Song Contest 2017 final last night, it being one of the weakest song contests song-wise we've had in years.
But, I did tune in to watch Portugal's Salvador Sobral give his performance, as 'Amar Pelos Dois' has been my favorite since the song was announced as Portugal's entry. And I was delighted when he won.
But the best part of the evening for me was after the winner was announced, and when Portugal's Salvador Sobral sang his now-winning song with his sister Luísa. The woman who wrote the song, and a beautiful and very well-known Portuguese singer in her own right.
Because wasn't that just the sweetest performance of a winning ESC song you've ever seen?
An especially poignant performance, as Salvador has serious health issues and is currently awaiting a heart transplant. This prevented him doing the usual round of promotional appearances before Eurovision that most performers do, which also suggests if you have a winning song that is not even remotely necessary.
As for 'Amar Pelos Dois', along with winning Eurovision 2017, it also won two out of the three awards given as part of the Marcel Bezençon Awards at Eurovision, with Salvador's sister Luísa Sobral receiving the Composer Award, and Salvador himself winning the Artistic Award.
A well-deserved winner in all respects, and just about the sweetest winning Eurovision performance ever.
Watch it below.
And congratulations to Portugal. A first-time winner of the Eurovision Song Contest and so beautifully deserved.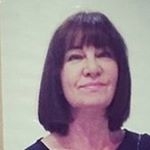 Latest posts by Michelle Topham
(see all)