'Pride' is a movie I've been dying to see since I first heard it was being made a few months ago. And, as if I wasn't already excited enough, the first poster for 'Pride' was released this week, and can I just say "Wow".
The story of 'Pride' is based on a true story and it's this. It's set during the British miners' strike in the 1980s (remember that terrible event and the consequent shafting of the miners by Margaret Thatcher's government?) when a group of gay activists decide to raise money for some of the striking miners' families. The problem is the miners are quite conservative, so some of them balk at the idea of taking money from a group of gays.
Determined to give the money they've raised to the miners, however, the activists decide to take the money to a small Welsh mining town themselves. After all, meeting the miners might prove to them they're not really any different than anyone else. Just gay. What follows is apparently heart-warming, funny and will make you cry.
Pride has a great cast too, but no-one greater than one of my favorite-of-all-time actors – Bill Nighy. It also stars Imelda Staunton and Paddy Considine, and features Dominic West, Sophie West, George McKay and Andrew Scott.
For more on Pride, watch the two 'extract' videos below. Trailers should be released in the next couple of weeks and, once they are, I'll put them up here as well. The movie itself releases on September 12th in the UK, and I already have it down as a 'must see'.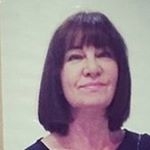 Latest posts by Michelle Topham
(see all)