The next book in British author Andrew Martin's Jim Stringer series is due out later on this month.
The novel, titled Powder Smoke, is Andrew Martin's tenth book in the railway series, and will see Detective Inspector Jim Stringer in the midst of an investigation he could never have expected.
The plot of Powder Smoke by Andrew Martin
Andrew Martin's Jim Stringer series definitely seems to be something of an acquired taste. Especially where some readers are concerned as, according to reviews left by them, they often don't enjoy the slow pace of the books or the way Martin writes in a quite matter-of-fact sort of way.
With Martin's characters too, they don't always understand their nuances. Then again, that could be due to the dated vocabulary used within the books going right over their heads.
That's why, while the plot of the upcoming novel Powder Smoke by Andrew Martin sounds fascinating to me, it may not to readers who find Martin's books a bit of a slow read.
The plot goes like this:
York railway station, December, 1925. Detective Inspector Jim Stringer is enjoying a pint in the Parlour Bar before accompanying his wife, Lydia, to a charitable function. But when the couple meet at their regular spot near the footbridge, Jim is alarmed to see a man pointing a revolver in his direction.

His thoughts go spinning back to a hot day at the end of August, when he attended the York Summer Gala in company with his boss, Superintendent Saul Weatherill, aka 'the Chief'. The Chief, a lover of guns, had insisted on taking Jim into a Wild West sideshow. The star of the show was a moody young sharpshooter called Kid Durrant, who spoke like someone who had come from Arizona via Sheffield (or vice versa).

As Jim watched Durrant displaying his deadeye skills, he little realized how this would be the start of his most dangerous investigation yet.
It will be interesting to see what some of the book's readers think this time. Especially if they prefer a book with a huge amount of drama and excitement.
Can they be swayed towards loving Andrew Martin's low-key way of writing, as I do, or will they yet again cry "Boring"?
Powder Smoke by Andrew Martin is due for release on January 21st, 2021 in both hardback and on Kindle, with the paperback version of the book coming out in November.
You can pre-order it at your favorite bookshop now, and learn more about author Andrew Martin on his website.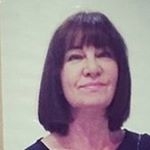 Latest posts by Michelle Topham
(see all)