Pre-order Antihero Deluxe on GOG get 20% discount, free 'Book Club' DLC and DRM-free
The upcoming turn-based strategy game Antihero is available for pre-order on GOG this weekend, and at very cool low price.
Because not only will you get a 20 percent discount on Antihero the Deluxe Edition if you pick it up on GOG between now and Monday, July 10th when the game releases, but you will also get the Book Club DCL thrown in for free.
And, of course, if you buy it on GOG instead of on Steam, the game is also DRM-free.
Antihero is a turn-based strategy game that has you running a guild of thieves, employing street urchins and then bribing, blackmailing or killing the competition so your business is always on top.
The game offers both asynchronous multiplayer and a single-player campaign. You can also play the game in a live match with friends, if that's more your speed.
Be warned, though, I've watched a couple of hours of Antihero gameplay so far, and it does look addictive.
As for the Book Club DLC, while primarily cosmetic, it comes with four master thief skins — Alice in Wonderland, Sherlock Holmes, Tiny Tim and Ebenezer Scrooge — as well as the game's soundtrack.
Pre-order Antihero on GOG now and get all the goodies.
And, if you'd like to see how the game plays before doing that, Wanderbots has a good Let's Play video series on his YouTube channel. Watch the first video in his series below.
And don't you love those gorgeous graphics?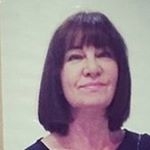 Latest posts by Michelle Topham
(see all)