Pre-Order Call of Duty: Ghosts, Get Free Fall Dynamic Bonus Map
Pre-order Call of Duty: Ghosts for free Fall Dynamic bonus map
If you're definitely planning on buying Call of Duty: Ghosts, no matter what happens, you might want to think about pre-ordering the game at GameStop. That's because, if you pre-order before the release date, you'll get a free Fall Dynamic bonus map and, if you're also a GameStop Powerups Rewards member, they'll also thrown in the exclusive Call of Duty: Ghosts themed weapon camo for use in Call of Duty: Black Ops II — that means you can play with it while you're waiting for Ghosts to come out.
What does the Fall Dynamic bonus map consist of?
It's a brand-new Call of Duty: Ghosts' multiplayer map, in which you'll find yourself in a soon-to-collapse skyscraper. It's up to you to get through the skyscrapers, which hangs several hundred feet up in the air, killing enemies as you go — but, be careful, pieces of the skyscraper are periodically going to fall and, if you're on a part that does, bye bye dude.
You can pre-order Call of Duty: Ghosts at GameStop for any rig from now through until just before the release date — supposedly on November 11th, 2013. It's a penny shy of 60 bucks.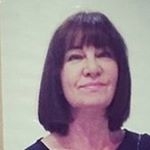 Latest posts by Michelle Topham
(see all)