Planning on playing upcoming free-to-play MMO MechWarrior Online? If so, you might want to take Piranha Games up on their offer of a premium package of exclusive extras and get your MechWarrior Online pre-order in now. If you do, you'll have a choice of four pre-order packages, starting at $20 and going all the way up to $80, but each will include exclusive rare battlemechs people who don't pre-order won't get.
Each MechWarrior Online pre-order package will include some of these bonuses —  a 30% C-Bill boost, 10% Loyalty Point boost, custom designed exterior, two bonus standard variant mechs, up to four faction cockpit medallions, an in-game title and forum badge, matching mech bay slots, and a slew of other exclusive extras. The $80 level will also include a 90 day Premium subscription.
And, to make it even better, if you do pre-order MechWarrior Online before July 24th, you'll also be given a free 30 day Premium subscription for every other level as well.
The four rare battlemechs, by the way, have names like Locust, Shadowhawk, Thunderbolt, and Battlemaster (loaded with testosterone, eh?) and all four will only be available with the pre-order packages. That means once pre-orders are done those battlemechs are gone.
To make pre-ordering MechWarrior Online even more exciting, Piranha has even given the pre-order scheme a name — 'Project Phoenix' — in an effort to make you feel like you're part of a highly secret governmental organization apparently? Well………they do say gamers are gullible when it comes to being sold a bill of goods by developers. Looks like Piranha is just raring to prove it.
Please remember, though, this is a free-to-play game so, in reality, you don't really have to pay anything, although I wonder how many gamers will actually do that?
MechWarrior online is currently in beta, but is projected to release on October 15. You can currently pre-order MechWarrior Online and get all the cool rare gear at the MWO website. I wonder how many gamers will actually resist?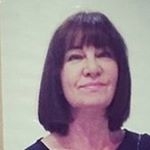 Latest posts by Michelle Topham
(see all)