The No Game, No Life Complete Collection Blu-ray is now up for pre-order at Sentai Filmworks and, if you are a fan of the fantasy isekai anime, you will love this one.
After all, the No Game, No Life Complete Collection Blu-ray not only features all 12 episodes of Season 1 of the popular anime series, it also features the full-length No Game, No Life: Zero movie, plus a ton of extras.
Included in the upcoming release are:
6 No Game, No Life shorts
6 Character Commentaries
10 Japanese commercials for the popular anime
6 Japanese promos
A clean opening animation
A clean closing animation
No Game, No Life: Zero Behind the Scenes
The Blu-ray also comes with the original Japanese language soundtrack with English subtitles, an English dub, and a Spanish dub, plus Japanese with Spanish subtitles.
The anime is based on the light novel series by Yū Kamiya,
The plot goes something like this:
For years, 18-year-old Sora and his 11-year-old stepsister Shiro have lived as shut-ins, rarely leaving their house, unable to be separated without panic attacks, and playing videogames as an escape from reality.

On the internet, however, they're known as the legendary videogame tag-team BLANK, where their unrivaled skill inexplicably leads to them finally getting out of the house in the most extreme way possible – pulled over into another world to defend humanity in the most insane and deadly competition ever imagined!

But hey, no pressure. If they fail it will only mean death for them, and slavery or destruction for the rest of the human race. Can two misfits who can barely cross the street defeat a horde of otherworldly champions and save our planet? 
The No Game, No Life Complete Collection Blu-ray is up for pre-order now at Sentai for $48.99.
Advertising
It is due to release on January 17th, 2023.
Watch the official No Game, No Life and No Game, No Life: Zero trailers below.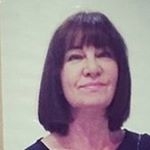 Latest posts by Michelle Topham
(see all)