Pre-Order Pac-Man Championship Edition-DX on Steam Get All You Can Eat Add-on Pack Free
Pre-ordering Pac-Man Championship Edition-DX on Steam will get you the All You Can Eat Add-on Pack for Free
I'm probably far from the only one, but I do confess Pac-Man was the first video game I ever played and, yep, I got addicted. So I was interested to see Pac-Man Championship Edition-DX is releasing on Steam for PC in September, for all you other Pac-Man addicts out there (I don't buy games on Steam so, unfortunately, it's not for me).
Plus, if you pre-order it, you also get the 'All You Can Eat Add-on Pack' for free. Nice, eh?
What is Pac-Man Championship Edition-DX?
Pac-Man Championship Edition-DX, by the way, is the extended version of the Pac-Man Championship Edition from Namco Bandai with quite a few improvements, more content, five different game modes and a much better user-interface.
If you enjoy the ghost-chain gobbling of Pac-Man (who doesn't?), you'll probably like this. Plus, at only 10 bucks, it's not a bad deal.
You can pre-order it here.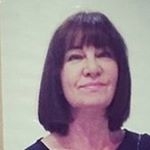 Latest posts by Michelle Topham
(see all)