GameStop has already hopped on the PlayStation 4 bandwagon and they expect it to be a pretty darned busy one. They already have up several ways of pre-ordering the PlayStation 4, but one of the best ways I believe is to pre-order the PlayStation 4 and Battlefield 4 set at GameStop — a bundle that gets you both the PS4 console and Battlefield 4 for $459.98.
No savings from if you buy both separately, but at least you'll get them both at the same time.
I will tell you, though, if you plan on pre-ordering the PlayStation 4, I would do it very very soon.
Other game sites ares already reporting they are completely sold out of the PS4 'Launch Edition' and it only went up for pre-order two days ago. You can guarantee this PlayStation console is going to be a monster success.
Buy it fast.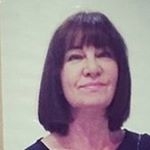 Latest posts by Michelle Topham
(see all)