Pre-purchase Little Nightmares from GOG, get Inside free
If you are looking for the video game deal of the week, look no further than GOG. That's because, if you pre-purchase Little Nightmares from GOG, you get Inside free. Inside, of course, is Playdead's award-winning 2D puzzle platformer game where you play a haunted boy who is "drawn into the center of a dark project".
And, as Inside normally runs for $19.99, getting both games from GOG for the same $19.99 is an awesome deal.
As for Little Nightmares, it's a single-player horror adventure game in which you have to help Six, a teeny tiny little girl in a bright yellow Macintosh, escape the clutches of The Maw.
What happens if she doesn't escape? Corrupted souls will probably make her their next meal. Yikes.
Pre-purchase Little Nightmares from GOG, though, and it's not just the two games you get for a great price.
GOG is also throwing in the Little Nightmares soundtrack, an exclusive screen saver and two masks — Scarecrow Sack and the Upside-down Teapot masks — so you can help Six blend in enough to escape notice.
And, because GOG seems to love their customers more than just about any other video game seller around, if you already own Inside, all you have to do is to contact GOG and they'll give you a game code to be used for another game. A game that you can gift to someone else or keep for yourself.
Little Nightmares releases on April 28 on PC. If you are buying off GOG, you can also pick it up the same day on PS4 and Xbox One.
Now watch the pre-order trailer below, and then pre-purchase Little Nightmares from GOG. You'll get Inside as soon as you pay. Little Nightmares will appear in your GOG library in 10 days time.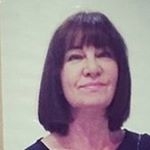 Latest posts by Michelle Topham
(see all)