If you are a Koronesuki of popular YouTuber Inugami Korone, you should definitely check out the premium Inugami Korone figure spiritale has just revealed on their Twitter account today.
The figure is still in production so is not yet colored, but the prototype shown off by figure maker spiritale still illustrates the upbeat and goofy hololive YouTuber with all that enthusiasm and energy we all know and love.
No details yet on when it will be available or the price, only that it is a 1/7 sized Inugami Korone figure just about any collector would enjoy seeing in their collection.
Until then, keep an eye on the spiritale website, and check out the just released prototype figure below.
Now isn't that the cutest thing?
Inugami Korone has been uploading videos to YouTube since April, 2019. In that time, she has amassed more than 1.3 million subscribers and over 93 million views.
She was the first Hololive JP to reach 1 million subscribers.
Just in case you missed the VTuber's latest video, this is Korone's latest stream from just an hour ago. Yubi! Yubi!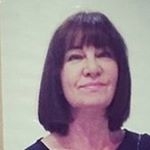 Latest posts by Michelle Topham
(see all)