Even if the upcoming horror film 'Pride and Prejudice and Zombies' didn't look so freaking cool (and it does), I'd still be interested in going to see it. Simply because this movie must have had more directors than half the movies in Hollywood (four, before the movie was finally directed by Burr Steers).
But now the trailer for 'Pride and Prejudice and Zombies' has been released, I want to see it even more. After all, what could be cooler than a sword-swinging, dagger fighting Mr. Darcy teaming up with an Elizabeth Bennet who carries a knife strapped to her thigh, and can kick zombie ass as well as he can?
Interestingly too, 'Pride and Prejudice and Zombies' trailer also shows off a movie that seems to be light on the jokes, seeing as how the film was originally billed as 'comedy horror'.
Have to say though I'm hoping it does end up being a more serious take on the zombie genre and not the already-bored-with spoof, as there's something so delicious about Elizabeth Bennet not only eventually getting her man but also actually putting her life on the line to do it.
'Pride and Prejudice and Zombies' is based on the best-selling book of the same name by Seth Grahame-Smith, which, of course, was based on the famous Jane Austen novel. Well, until the zombies appear, and then it's pretty much every character for themselves, and who knows where they'll all end up. Or if, in fact, they'll even survive.
All I can say is I'll certainly be lining up for my ticket in February to find out.
'Pride and Prejudice and Zombies' opens in the US on November 6th, and Europe on November 12th, 2016. It stars Lily James as Elizabeth Bennet, Lena Headey as Lady Catherine DeBourgh, Bella Heathcote as Jane Bennet, Sam Riley as Mr. Darcy, Douglas Booth as Mr. Bingley and Matt Smith as Mr. Collins.
Come on, you've really got to see this one. It looks fabulous.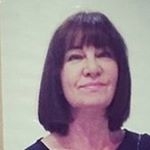 Latest posts by Michelle Topham
(see all)