If you love a cute moe girl and an anime that hits all the right feels, the upcoming Prima Doll may be just what you're looking for. Especially once you have watched the show's latest trailer, and seen just how adorable these girls seem to be.
After all, the just released new Prima Doll trailer features all five of the show's main characters — Haizakura, Houkiboshi, Retzel, Gekka and Karasuba — as well as gives us a look at both their lives in the cafe they work in, as well as their previous lives as weapons of war, and the emotional problems that caused.
Along with the new Prima Doll trailer, the official website for the mixed media project also released a new Prima Doll key visual, and a snipped of the anime's opening theme song — 'Tin Toy Melody' by Chat Noir (aka the five actresses playing the main characters — Azumi Waki, Yuki Nakashima, Akari Kitou, Miyu Tomita and Tomori Kusunoki.
Prima Doll is directed by Tensho (Azur Lane), with Touya Okono (Kaginado) and KAI in charge of scripts and series composition, and Akane Yano (Bottom-Tier Character Tomozaki) as character designer and chief animation director.
Two new manga series based on the anime are also being created, along with toy figurines, a web novel and a short story serialization.
The Prima Doll plot follow five automata (autonomous mechanical dolls) who live in the Imperial capital. The show's website describes them as "metal statues which resemble living human girls. They understand the mind and have an inner voice".
While these dolls may look like incredibly beautiful real girls, in reality they were originally created as weapons for a war that recently ended.
After the war, the automata were restored and redesigned to fit into a peaceful society. They are now working as staff at Kuronekotei — a popular city cafe.
The Prima Doll anime will premiere on July 11th in Japan.
Watch the just released new Prima Doll trailer below, and then tell me those moe girls aren't just the cutest things.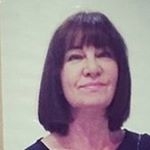 Latest posts by Michelle Topham
(see all)