Prince Charles and Camilla visit Doctor Who
Prince Charles and his wife Camilla visited the Doctor Who set yesterday, and he must have been thrilled to do so, as the prince has apparently been a fan of the show since he was 15 years old. Not only did the royal couple get to see the inner workings of the Doctor Who show, however, Prince Charles also took the microphone and said the immortal Dalek words "exterminate, exterminate" himself.
Prince Charles the new Time Lord?
The current Doctor Who, Matt Smith, was apparently so impressed with Prince Charles he told reporters afterwards he'd make a perfect next Time Lord, as he was already doing so well.
As for Prince Charles and Camilla, they got to see inside the Tardis, with Camilla even managing to get her hands on the controls of the time machine.
Later on, Prince Charles was introduced to a couple of Daleks, and met the man who provides the Daleks' voice. But, he wasn't content just to hear how the Daleks' voices are created, he wanted to try himself. Taking the microphone he managed "Exterminate, exterminate. You are our prisoners. One false move….." before the laughter took over.
Good for Prince Charles and Camilla for getting in on the fun, and I'm jealous that the royal couple got such a great Doctor Who tour.
By the way, it's not just Prince Charles who seems to be into science fiction or fantasy. His son, Prince William and his wife, Katherine, had a Harry Potter wand battle recently, and William even road a 'Bat Bike'.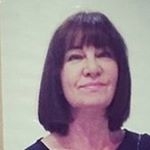 Latest posts by Michelle Topham
(see all)