I'm not quite sure why Prince Charles felt Ontarians above everyone else deserved a message at the official end of their Queen's Diamond Jubilee celebrations, but they got one anyway and it's lovely. The prince recorded the video message at Clarence House in London, and thanked Ontarians and all Canadians for their lovely messages to Queen Elizabeth on her Diamond Jubilee.
Prince Charles described Canadian's tributes to the Queen as 'moving' and said the Queen was 'touched' by the many messages that arrived at Buckingham Palace from across Canada during the last year.
The prince went on to say that the celebrations held throughout the Commonwealth in honor of the Queen were wonderful. He said how happy he and his wife, Camilla, were by the welcome they were given on their visit to Canada last year as part of the Diamond Jubilee.
Prince Charles also mentioned several Canadian charities one of which, the Young Street Mission, has partnered with the Prince's Charities Canada, along with the Canadian recipients of the Queen Elizabeth Diamond Jubilee Medal, which was presented to a number of Canadians at the end of January.
You can see the video below.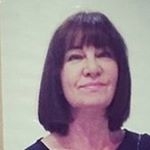 Latest posts by Michelle Topham
(see all)