Not only has my favorite royal, Prince Harry, been a huge success on his visit to the US this week, but it's also made him promise to do one thing before his time in the UK military is over. According to several speeches he's given while in the US, Prince Harry will be bringing the Warrior Games to the UK and that, apparently, is an absolute guarantee.
The Warrior Games, in case you aren't aware, is a para-Olympics-style games for injured service men and women and it takes place in America every year. American and British service men and women that have been injured while on active duty take part with, this year, more than 300 participating.
Prince Harry says he's adamant a similar Warrior Games in the UK would be incredibly successful, even making a statement earlier in the week that he doesn't see why 80,000 people in the UK wouldn't show up to watch the 'Warriors' compete.
Meanwhile, Prince Harry himself took part in a sitting volleyball rehearsal match alongside injured troops and seemed to have a blast, although some of the men and women that were amputees did better than he did. Not that Harry cared. He was loving it.
As for Prince Harry bringing the Warrior Games to the UK, there isn't any firm decision on if and when that will happen but, if he has anything to do with it, it sounds highly likely it's a done deal. Good for him!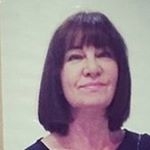 Latest posts by Michelle Topham
(see all)