I love Prince Harry. He and his brother William have to be two of the most down-to-earth royals Great Britain has ever had and are endlessly fascinating to watch. Case in point, Prince Harry is currently on a charity trip to Lesotho, Africa. But, while it may seem appropriate for a member of the British royal family to stay on the sidelines while African school children showcase a traditional dance, not Harry.
He's right in the middle of the school kids dancing along with them.
Prince Harry was in Lesotho to visit some of the programs supported by his charity Sentebale. Sentebale was set up by Harry to help children in Lesotho who have been affected by poverty and HIV/AIDS.
The charity provides safe accommodation, food and counseling for Lesotho kids affected by AIDS and, with more than 37,000 kids in Lesotho living with AIDS, it's highly needed.
Very cool and how awesome that Prince Harry got involved in something so worthwhile and so needed.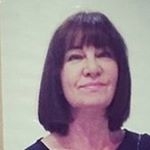 Latest posts by Michelle Topham
(see all)