My Twitter account was lighting up with photographs of Prince Harry in Brazil last night and just about all of them had him with a big smile on his face. That's because Prince Harry is in Brazil, not only for the World Cup, but also to visit various charities including the Rede Sarah rehabilitation hospital.
Of course, being Prince Harry, he didn't just sit on the sidelines and watch what was going on. Oh no, he was right in the middle of the action, talking to patients and their families, learning about the basketball patients in wheelchairs play as part of their therapy, and even paddling a canoe with one patient while he learnt about rebuilding upper body strength after a stroke.
Now, I'm a huge, huge fan of the British royal family – come on, it's my country and I'm proud to support some of the people who make it 'Great' – but Prince Harry has always been and will always be one of my favorite members. Forever with a big smile on his face and always just a lovely chap.
His trip to Brazil, by the way, isn't just a short one either. He'll be in the country for four days for World Cup events and other charity visits, and then will head onto Chile for another three days.
You can find out more about the trip, and other things this lovely man gets up, to on Prince Harry's website where he has some gorgeous photographs posted.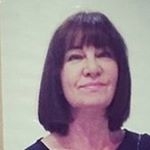 Latest posts by Michelle Topham
(see all)