Prince Harry kicked off the Invictus Games at Olympic Park in London this week, an event he's been dying to get started in England since he watched, and participated in, the Warrior Games in the US.
The Invictus Games, just in case you're not familiar with them, is a new British Paralympic-style event for injured or ill service men and women. Men and women who have been injured or made sick as a result of their involvement in the armed forces.
The Invictus Games, which will take place at Olympic Park in London in September, are not open to just British former troops however. Men and women from 13 countries will compete in the event, and in eight sports.
Sports include Athletics, Archery, Wheelchair Basketball, Road Cycling, Indoor Rowing, Wheelchair Rugby, Swimming, Sitting Volleyball and a driving challenge. How cool is that?
Of course, some people have come out saying The Invictus Games and any other championship event that is only open to the armed forces does nothing more than promote war. Prince Harry, however, had a great answer for that.
"The games itself is an excuse to bring attention to the legacy part (of being in the armed forces). We want to try to get as many of these servicemen and women back into society – giving them jobs and making sure that all the core values that they have been taught in services to make them amazing, wonderful, strong, inspirational people, that they bring it back into the community for the younger generation. Why wouldn't you do that?"
During his Invictus Games launch speech, Prince Harry also spoke about hearing the stories of some of the wounded troops and realizing he wanted to get their stories out to the rest of the world as he found them so inspirational.
The Royal Foundation of the Duke and Duchess of Cambridge and Prince Harry is giving a huge grant to help fund the games. George Osborne, British Chancellor of the Exchequer, also announced £1m funding for the event.
The Invictus Games will be held in London from September 10th to the 14th, 2014. Tickets to the event will go on sale in the next few months,  and the games will also be televised.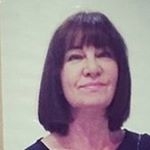 Latest posts by Michelle Topham
(see all)