Prince Harry has just finished the end of a four-month tour of duty in Afghanistan, so took the opportunity of going home soon to talk to the news media. In several videos now showing across British and international news sites, Prince Harry talked about life as an Apache helicopter pilot, dealing with the news media and, oh yeah, killing Taliban.
The interviews with Prince Harry were filmed over Christmas (as you can see from him still wearing a Father Christmas hat in a couple of them), and in them he talks about his tour of duty, showed off his Apache helicopter to reporters and even talked about having shot at, and possibly killed, Taliban insurgents.
When asked about the Taliban and if he'd had to shoot anyone, Prince Harry simply said "Yeah, so lots of people have. Everyone's fired a certain amount. Take a life to save a life. That's what we revolve around, I suppose. If there are people trying to do bad stuff to our guys, then we'll take them out of the game."
The coolest part of one of the videos, of course, was when explosions sounded outside the military compound and soldiers could be seen running in the background towards them.
Prince Harry immediately leapt up, yanked off his microphone and took off running. After all, it's much more important to support his men and to do the job he's paid for rather than wasting time talking to the news media.
Even though much of the interview was serious, Harry still had fun with reporters and his tent mates at Camp Bastion. One poor chap was shown smoking on camera because, as Harry pointed out, "Army Friend One, his mother needs to know he's been smoking while he's been out here. So we'll make sure that's on camera".
And, for the edification of the news media, he even talked about how he peed while flying the helicopter for hours at a time. (Watch the video to find out exactly how he does it).
It was nice to see Harry in action and, yes, he really is such a lovely chap. The royal family, and all Brits, should be proud of him.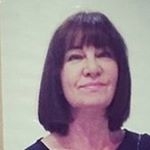 Latest posts by Michelle Topham
(see all)