Prince Harry was in Canberra, Australia this week for a month-long assignment with the Australian Defence Force. Before starting his job, however, he was at the Australian War Memorial to lay a wreath and, on his way out, he greeted some of the people waiting to see him.
One young girl even attempted to take a selfie with the prince but Harry told her ""Seriously, you need to get out of it. I know you're young, but selfies are bad. Just take a normal photograph!"
First of all, I love him even more. I hate selfies, and I think people who try to get selfies with celebrities or other well-known people really need to get bigger priorities in their lives. After all, is your self-esteem really wrapped around the celebrities you meet, and then having to prove that to your friends by showing them a selfie? Sad.
As for trying to take a selfie with Prince Harry, he's a member of the British royal family. Honestly, learn some respect.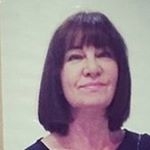 Latest posts by Michelle Topham
(see all)