I'm proud to be British. Proud of our culture. Proud of our heritage. Proud of who we are. Proud of what we've achieved. And, yes, proud of the British royal family. Love them. Every single one of them. But……..oh Prince Harry. He's just incredible. And, because today is Prince Harry's 30th birthday, of course, I have to tell him.
Prince Harry, you're amazing.
Smart, funny, kind, a good heart and a good person, a rebel, a bit mischievous, a good brother, an amazing uncle, a brave soldier, and a hard worker. A beautiful smile. Oh, yes, and a fabulous hunk
So, on this your 30th birthday, I wish you the best of the best wishes. A good year, all your dreams coming true, and a truly happy life.
You deserve it all and more.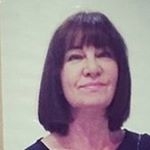 Latest posts by Michelle Topham
(see all)