One thing you have to say about Prince Harry, whenever he's off on an official visit he doesn't just sit around admiring the view. Instead, he's actively participating and, in some cases, even working and getting his hands dirty.
Here is Prince Harry today helping at Cota 200, a reforestation project in Brazil. He's visiting the country for a few days but instead of hanging around Rio enjoying the World Cup, Prince Harry was off into the Brazilian rainforest as soon as he got chance, so he could check out some of the conservation projects being run there.
Projects like Cota 200, which is run by the government of Brazil, with not only the aim of preserving the eco-system of the rainforest in the area, but also in reforesting areas that have been decimated of their natural trees and bushes.
Prince Harry planted trees, chatted to some of the people living in the area and, later on, even ate traditional Brazilian dishes for lunch that were created by a local chef who is involved in another conservation project in the area.  Looks like a fun trip!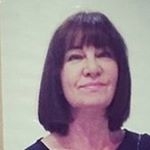 Latest posts by Michelle Topham
(see all)