It was Prince Philip's birthday today, his 92nd one to be exact. But sadly, even as the Duke of Edinburgh's birthday was being honored with gun salutes all over the country, he missed them all. That's because he was forced to spend another day in a London hospital recovering from surgery.
The 92-year-old Prince Philip is currently in hospital for an "exploratory operation" after he had complained of stomach and abdominal problems during the last few weeks. The operation was taken care of on Friday but he's still expected to have to remain in hospital while the findings are being analyzed.
Meanwhile, gun salutes were fired in honor of the prince's birthday in places as far away as Edinburgh, Cardiff Castle, the Tower of London and Hillsborough Castle in Northern Island.
Funnily, when the Queen was asked how the Duke of Edinburgh was during a visit to the new BBC headquarters on Friday, she was overhead saying "I have no idea" and didn't look particularly concerned.
That's a bit of reassurance for the rest of us I'd say, who do hope the Duke of Edinburgh gets well soon.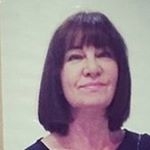 Latest posts by Michelle Topham
(see all)