The UK's Prince William (heir to the heir of the throne) and his long-time girlfriend Kate Middleton announced their official engagement today.
A Royal wedding is planned for sometime in 2011, with the British public already betting on either a Spring or a Summer wedding. The Queen and Prince Philip said they were "absolutely delighted" with the news of the engagement.
According to the Guardian, Prince William asked Ms. Middleton to marry him while they were on a private holiday in Kenya last month and, of course, Kate said yes.
Kate Middleton is from a relatively normal middle-class British family.  Her parents are still married she has a brother and sister, and a family life that's very stable, particularly when compared with the late Princess Diana and Sarah Ferguson, both of whose parents were divorced when Diana and Sarah married into the Royal Family.
The British press is saying this will prove beneficial to Kate, who already seems more sure of herself and more self-confident than the two other women did.
Interestingly too, Kate Middleton will be the first commoner to marry a future king for 350 years, since Anne Hyde married the future King James II, in 1660. Whether or not the couple actually become King and Queen will depend on many things. Queen Elizabeth is 84 years old but still in excellent health and, after her passing, Charles will become king.
Which means, even if Prince William does become King and Kate Middleton Queen, they could be well into their late 60s or early 70s before it happened.
Meanwhile, there's a Royal Wedding to look forward to.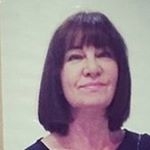 Latest posts by Michelle Topham
(see all)