Prince William has a bald spot, so what? He's still incredibly handsome
Prince William was joking about his new son's hair last week when he said Prince George had his mother, Katherine's, looks and "has way more hair than me — thank God". But, you have to admit Prince William's hair has thinned a lot in recent years.
Then again, who really cares? After all, he's incredibly handsome just as he is, bald spot or not, as well as one of the nicest guys in the British royal family.
I did think this photograph was very cute, though. A photo of Prince Charles and Prince William taken after they had just finished playing polo a couple of years ago — both making sure their hair was covering their respective bald spots after they'd taken off their polo helmets.
Quite fitting really. Prince William and his father with matching bald spots. Wonder if the same fate will fall to Prince George.
Then again, like I said, who cares? Every woman I've asked thinks William is handsome and, that if he does start to go completely bald, he should just shave his head. Now that would be sexy.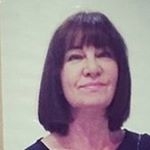 Latest posts by Michelle Topham
(see all)