Prince William and Kate present the Prince of Cambridge to the public
Prince William and wife Katherine presented their newborn baby, to be formerly known from now on as the Prince of Cambridge, to hundreds of press and thousands of onlookers outside the Lindo Wing of St. Mary's Hospital in London last night.
The baby, so far unnamed but likely to be officially named within the next week, was born on Monday afternoon at 4:24pm.
Prince William and Katherine stood for a few minutes in front of the hospital to allow press and onlookers to take photographs of themselves and their new son. Then the Prince of Cambridge was whisked off home — to Kensington Palace — but not before Prince William had pointed out "He's got a good pair of lungs on him, that's for sure," and then mentioned that his son has way more hair than he does. "Thank god", he added.
Of course, the happy couple looked absolutely delighted with their new 'royal baby', although Prince William seemed a little surprised that he'd managed to strap his son into the car baby seat correctly, as a quick "phew" and a mop to his brow made onlookers laugh.
Interestingly too, this is now the first time the British royal family have had three generations of an heir to the throne in over 100 years, with Prince Charles next in line, then Prince William and, now, his son the Prince of Cambridge. Lovely news, I say.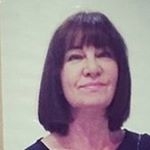 Latest posts by Michelle Topham
(see all)