I have always loved Prince William as, even before being a member of the British royal family, he is first and foremost a nice, kind, lovely man. And, no more so than today, with news out Prince William is now the first ever member of the royal family to appear on the cover of a gay magazine.
William appeared on the cover of Attitude magazine, in an issue that is centered around the subject of bullying.
Gay, lesbian, bi-sexual and transgender people are bullied in far higher numbers than their heterosexual peers, and attempt suicide in much greater numbers — with 48% of people in the LGBT community saying in a recent study they had attempted suicide at least once, compared to 18% of heterosexuals.
To Prince William, bullying is completely unacceptable. As he said in his interview with Attitude, after a meeting with a group of young LGBT people at Kensington Palace —
"The young gay, lesbian and transgender individuals I met through Attitude are truly brave to speak out and to give hope to people who are going through terrible bullying right now.
"Their sense of strength and optimism should give us all encouragement to stand up to bullying wherever we see it.
"What I would say to any young person reading this who's being bullied for their sexuality: don't put up with it – speak to a trusted adult, a friend, a teacher, Childline, Diana Award or some other service and get the help you need.
"You should be proud of the person you are and you have nothing to be ashamed of."
Along with the interview, William also welcomed a group of young gays and lesbians to Kensington Palace, where they talked about what it had been like growing up gay, lesbian, bi or transgender, and what issues they still face to day because of it.
You can see part of the meeting in the Attitude video below. All I can say is, well done, lad. It's lovely to see our future King of England is so open-minded and accepting of everyone.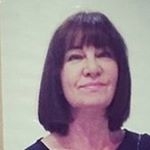 Latest posts by Michelle Topham
(see all)