It's quite fitting really. As soon as Prince William and Kate Middleton appeared this afternoon for their first photo-call as an engaged couple, it was announced the engagement ring Prince William gave to Kate Middleton was the engagement ring his father, Prince Charles, gave to then-Lady Diana (later the Princess of Wales), Prince William's mother.
The engagement ring is an oval sapphire of a blue-ish hue. It's an 18-carat engagement ring with 14 small diamonds around the main setting.
The ring was created by the Royal Family jewelers, Garrard Jewelers.
Prince William said about the ring "It's very special and Kate is special too. it's my way of making sure my mother didn't miss out on today. "
Kate herself was wearing a deep blue suit, similar to the suit Lady Diana wore on the day almost 30 years ago, when she herself was standing at the side of Prince Charles after announcing their engagement and, yes, that gorgeous engagement ring was on her finger.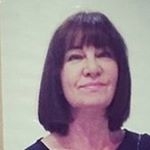 Latest posts by Michelle Topham
(see all)