I love watching videos of the British royal family and often save some of the better ones in my 'favorites' file. This video of Prince William showing Queen Elizabeth an RAF search and rescue helicopter is wonderful as it shows not only how proud Prince William is of his job and the helicopters he flies, but also what a strong bond he has with his grandmother.
Royal protocol as Prince William shows the Queen an RAF helicopter
What's also fascinating about the video is, even before Prince William shows Queen Elizabeth around the outside of the helicopter, you realize quickly what royal protocol is all about. After all, although the Queen was 86-years-old at the time the video was shot, royal protocol means whether she's having some difficulty descending from the high interior of the car or not, no-one should help her until asked.
You'll also notice, nobody speaks to the Queen unless spoken to first, including her grandson, Prince William, on this occasion as it is an official royal visit. And, when she leaves, Prince William also must bow.
As for his grandfather, the Duke of Edinburgh, however, as he departs you can quite clearly hear Prince William saying "Bye, grandpa". Lovely.
What is Prince William's official position in the RAF?
Prince William is an RAF search and rescue pilot at RAF Valley on the Isle of Anglesey in North Wales and went through an intensive 19-month training program to become qualified as such. He is expected to continue in the post until 2016.
The video, by the way, was filmed at RAF Valley, Wales. You can watch it below.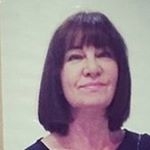 Latest posts by Michelle Topham
(see all)