Prince William begins agricultural management studies at Cambridge University
Something that makes me proud to be British is the British royal family. Hard-working, always putting the country first, and with a strong sense of duty, royal family members like the Queen and Prince Charles are a credit to Great Britain.
Younger members of the British royal family like Prince William, however, are already proving they will work just as diligently for the good of the country, which is why it shouldn't be any surprise to hear the news Prince William is studying agriculture at Cambridge University.
Prince William's agricultural management studies at Cambridge are said to be so that he feels properly equipped to take over the Duchy of Cornwall when his father, Prince Charles, becomes king.
I would venture further and say Prince William studying agriculture also helps him understand about the business of farming and rural policy planning of the United Kingdom as a whole. Subjects that are hugely important to the economy of the UK for future generations and, thus, to a future king like William.
What courses will Prince William take at Cambridge?
According to Cambridge University, Prince William will study rural and planning policy, plant sciences, farming and supply chains, site management, agricultural policy and conservation governance. The course is a 10-week course, and is a full-time one as William will take 20 hours of classes or study groups each week. These will even include some field trips.
Good for William is what I say.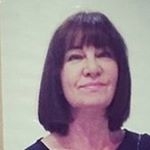 Latest posts by Michelle Topham
(see all)