Prince William will have same 2-week paternity leave as other British dads
Prince William is going to have the same two-week paternity leave many British fathers take from work and he'll get paid the same amount of money they do –£273.56. In fact, he made it very clear to RAF authorities that he didn't expect to be treated any differently than any other new dad would in the same job.
After all, if the Government's Ordinary Paternity Leave is good enough for other dads, then it's good enough for him, he says.
Of course, he's not really like any other dad as most dads aren't RAF search and rescue pilots, and neither are they the future British king. Still, it's nice that Prince William feels like he shouldn't be treated differently now he's become a new father, just because of who he is and who his family are.
Where will Prince William and Katherine be during his 2-week paternity leave?
During the next two weeks, it's likely he and his wife, Katherine, will be spending most of their time at Katherine's parents' house in Bucklebury, Berks. With the young Prince George of Cambridge in tow, of course. Then, it will be back to RAF Valley in Anglesey on the 5th of August for Prince William, where he'll take up his helicopter pilot duties once more.
Katherine, meanwhile, will probably stay at her parents' home with baby Prince George for a few weeks once her husband returns to the RAF, but will eventually be bac at the royal couple's new home, Kensington Palace.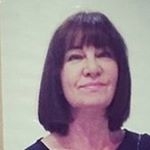 Latest posts by Michelle Topham
(see all)