Prince's Estate tells Donald Trump "Stop Using Prince's Music"
Once upon a time, it used to be just about any artist would love it if the President of the United States played their music at a formal event.
With Trump in the White House, however, the long list of artists asking him to immediately stop playing their music just got bigger.
Although, in this latest case it is not the artist himself but the estate of the late singer songwriter Prince that asked Trump to cease.
On Thursday, Prince's half-brother Omarr Baker issued a statement on behalf of the singer's estate officially telling Donald Trump to stop playing Prince songs at all of his rallies.
This apparently happened after it was reported Prince's iconic song 'Purple Rain' was played during a Trump rally in Mississippi.
That fact must have outraged the folks at Prince's estate, as Baker was on Twitter soon afterward tweeting "The Prince Estate has never given permission to President Trump or The White House to use Prince's songs and have requested that they cease all use immediately."
Other artists that have also told Trump playing their music at his events is something they will not tolerate include Adele, Elton John, Neil Young, R.E.M., and The Rolling Stones.
The estates of Queen and George Harrison have also sent letters to the White House saying "Stop".
Some are relatively polite to start with, while others are not.
The best response, I think, came from R.E.M.'s Michael Stipe who tweeted to the entire Republican Party — "Go f*ck yourselves, the lot of you — you sad, attention grabbing, power-hungry little men. Do not use our music or my voice for your moronic charade of a campaign.
Yep. I can definitely agree with that sentiment. How about you?
Related: Austria's Conchita has made Prince's 'Purple Rain' her own, and it's lovely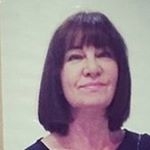 Latest posts by Michelle Topham
(see all)