Some anime studios are powering through the worry of possible upcoming coronavirus shutdowns in Japan and, instead of announcing delays of their new anime series and movies, are completing projects on time.
Such is the case of Japanese anime studio Actas, whose president Shunpei Maruyama tweeted today that the first part of the 6-part Princess Principal movie series — Princess Principal Crown Handler — has been completed, as he said "despite the difficult times".
"Thank you for your patience. Despite the difficult times, the first chapter of Princess Principal Crown Handler has been completed. To the staff, thank you so much for your hard work."
The movie is now scheduled to be released on April 10th in Japanese theaters.
Princess Principal Crown Handler continues the storyline of the 12-episode TV anime series, whose last episode aired in September, 2017.
Actas has produced the film, Yukie Akiya and Kimitake Nishio have designed the characters, and Noboru Kimura is the scriptwriter.
The entire cast and staff, with the exception of Ayaka Imamura (who played Ange and who has retired from voice acting due to ill health), has returned to play their original roles in the new movie series.
Imamura has been replaced by Aoi Koga (Kaguya-sama wa Kokurasetai: Tensai-tachi no Renai Zunousen).
The Princess Principal Crown Handler opening theme song is "Lies & Ties" by Void_Chords feat Yui Mugino
Check out the Princess Principal Crown Handler teaser trailer below, and mark your calendars for April 10th if you are in Japan.
As Amazon's Prime Video service streamed the original series, that is likely to be where western fans can eventually watch it. Keep your eyes peeled for an announcement.
More info: Princess Principal official website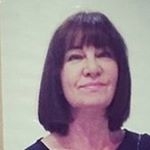 Latest posts by Michelle Topham
(see all)