The sequel to season one, and the first part of the six-part Crown Handler movie series of Princess Principal — Princess Principal: Crown Handler Part 1 with English dub — is now available on Blu ray at Sentai Filmworks.
The just 54-minute movie released on March 25th, 2022 on Blu ray.
It was originally released in Japanese movie theaters in February, 2021, almost four years after the first season of the Princess Principal anime series ended.
The Blu ray includes:
Both an English dub and Japanese with English subtitles
Clean opening animation
Clean closing animation
6 Japanese promos
Theatrical trailer
Princess Principal TV preview
Busy Easy Money short
Sentai Filmworks describes the film like this:
Being a spy has never been a safe profession, and that's doubly true in times of revolution. Following the recent assassination attempt on the Imperial Princess, the aristocratically controlled Kingdom of Albion has increased their anti-espionage measures to a height never before seen, which leaves agents working on behalf of the rebelling Commonwealth faced with a greater challenge than ever.

That doesn't stop Control from assigning two risky missions to their elite spy ring, however. Now Ange and team find themselves tasked with the dual dangerous objectives of retrieving a dealer of second-hand books from an Imperial prison while also making contact with the Commonwealth's double agent within the royal family.

Either operation would be treacherous alone, but only a team that doesn't believe in impossible missions can possibly survive the perils.
Princess Principal: Crown Handler Part 1 is generally liked by fans of the anime series, and currently has a quite high 7.53 rating on My Anime List.
Watch the Princess Principal: Crown Handler Part 1 English dub trailer below, and pick up the Blu ray now at Sentai Filmworks.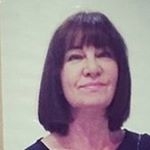 Latest posts by Michelle Topham
(see all)