Sega's cross-genre video game Project Sakura Wars will be releasing on the PlayStation 4 in December. It is only the second of the Sakura Wars games to be released in English as well as Japanese so, of course, western fans are excited.
To play off that excitement even more, the game's opening movie was revealed at the Tokyo Game Show this weekend during the third Sakura Taisen stage event.
As always happens with the games in this franchise, it is gorgeous.
The Project Sakura Wars opening movie was storyboarded by Ono Manabu, and features a whole slew of references to other games in the Sakura Wars series. Most of which you should easily recognize if you are a fan of the franchise.
The game itself is set in an alternate world in Taisho Year 29, and takes place 12 years after the events of the last game — Sakura Wars: So Long, My Love.
As for the song in the movie, it is called 'Otome Nandesu Yo' and is sung by Sakura voice actress Ayane Sakura. An extended version of the track will come with the soundtrack of the game's Limited Edition.
Meanwhile, check out the gorgeous Project Sakura Wars opening movie below. The game itself will be releasing on December 12th in Japan, and some time in early 2020 in the west.
Related reading: You shouldn't buy YU-NO: A girl who chants love at the bound of this world on PS4 or Switch if you hate censorship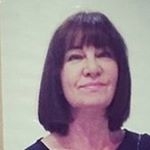 Latest posts by Michelle Topham
(see all)