Project Winter coming to PS4 and Switch and you can play with all your friends
I started watching the social survival game Project Winter gameplay videos a couple of years ago when my favorite gamers The Yogscast were playing an early access version of the game.
It turned out to be one of my big addictions as the indie game is absolutely hilarious, not only to watch, but also to play.
Fast forward a couple of years and, after its official launch on PC and Xbox earlier in 2021, Project Winter is coming to PlayStation 4 and Nintendo Switch later this month.
Project Winter starts off with up to eight players stranded in the arctic and desperate to survive. Every player must gather resources, craft and work together in order to escape an incoming blizzard.
As if that wasn't dangerous enough, Canadian developer Other Ocean Interactive added a twist — several players are not only not team players, they are actually traitors whose goal is to stop the survivors from, yep, surviving, and they do that by any means necessary.
When Project Winter releases on PS4 and Switch, players on those platforms will be able to cross play with their friends on PC and Xbox.
That means just about any gamer you know could become either a fellow survivor, or someone who wants to kill you dead.
Project Winter launches on PS4 and Switch on September 16th.
Until then, if you want to see just how much fun this game can be, check out one of The Yogscast's many Project Winter videos down below.
Yep, they like the game so much, they have been playing it for at least two years.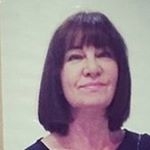 Latest posts by Michelle Topham
(see all)