I'm later than most people posting the Queen Elizabeth and James Bond Olympic video but, as one of the best pieces of British film ever created, it doesn't matter. It needs to be here.
I love Queen Elizabeth. Always have, always will and I've always thought she was cool. But even I would never have dreamt the Queen would arrive at the London 2012 Olympics parachuting from a plane, with Britain's favorite spy James Bond right behind her.
But, that's what Queen Elizabeth did, as we all know — or at least, she let us think she did.
In fact, Queen Elizabeth with her co-conspirator James Bond was part of one of the best moments of the entire incredible London 2012 Olympic Opening Ceremony, for me. It was absolutely brilliant.
Beginning at Buckingham Palace with James Bond, aka Daniel Craig, arriving among the royal family's famous corgis, then onto a helicopter, a magical flight across London and, voila, a quick parachute jump and the Queen and her husband, Prince Phillip, were presented to the massive Olympic Opening Ceremony crowd. (James Bond must have rushed off to another important bit of espionage requiring his full attention as we lost sight of him).
Just a fabulous, fabulous way to have Great Britain's incredible monarch introduced to the billions of people watching across the globe, and what a phenomenally good sport the Queen was to agree to do it. You can even see the small smile on her face as she looks out across the crowd knowing she's just made them laugh. Simply, simply lovely.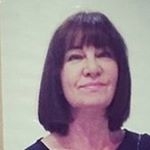 Latest posts by Michelle Topham
(see all)