I'm drawing your attention to just one last video from Glastonbury 2013 (it's hard not to put up hundreds as it was such an amazing concert), as this one is a classic and everyone should hear it.
It's British post-punk band Public Image Limited singing 'Rise', a song I played on the radio as a radio DJ thousands of times over the years, it's really that good. And, of course, now it's a classic.
Yep, John Lydon still has it. He may be older. He may be chubbier, but John Lydon is still and always will be………God.
You can see Public Image Limited singing 'Rise' at Glastonbury in the BBC video below. Enjoy.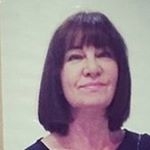 Latest posts by Michelle Topham
(see all)