I cannot get enough of cute girls doing cute things anime, especially when it comes to sports-related anime,
That is why I have been waiting with bated breath for the strangely titled hockey-themed PuraOre! — PRIDE OF ORANGE to get a release date.
That release date finally arrived today on the anime's official website, with the announcement PuraOre! — PRIDE OF ORANGE will premiere in Japan on October 6th.
PuraOre! — PRIDE OF ORANGE tells the story of Dream Monkeys, a girl's ice hockey team whose players are working their hearts out with the goal of being the best players in Japan.
The anime series begins with Manaka Mizusawa and her sister Ayaka, and friends Kaoruko and Mami taking a trial ice hockey class.
So besotted with the game do the girls become, they are eventually invited to join the local girls team.
Soon the girls' life is full of practice games and training camps, as they learn to work as a team and to excel in the sport they have grown to love.
PuraOre! — PRIDE OF ORANGE is being directed by Takefumi Anzai (Hitoribocchi no Marumaru Seikatsu), with series composition by Touko Machida (Iwa Kakeru!: Sport Climbing Girls, Sounan Desu ka?).
Kii Tanaka (Hinomaru Sumo) is designing the adorable looking characters.
Watch the recently released PuraOre! — PRIDE OF ORANGE trailer below, and mark your calendars for October 6th, as we should be getting the anime in the west around the same time.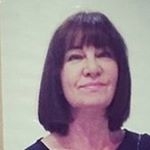 Latest posts by Michelle Topham
(see all)