The PC MMORPG game Puzzle Pirates was so incredibly successful it's now been ported to the iPad and, of course, just like every new game nowadays Puzzle Pirates has an iPad launch trailer. Now, I've only played the PC version and only a demo copy at that but, jeeeeezus, I don't think I've come across a puzzle game more addictive. In fact, I'd have to say Puzzle Pirates is the most addictive game ever.
Come on, you know the type — "Just one more level", "Only one more replay to see if I can get a higher score", and suddenly you look at the clock and realize the cocks will be crowing soon.
Honestly, that's why I didn't play Puzzle Pirates on PC for very long as I knew, if I did, I'd never get any work done. Now it's coming to iPad, I won't be playing it either simply because I don't own an iPad but, for those who do and are considering the Puzzle Pirates iPad port, I have to warn you…while it is an absolutely fabulous game………
When you start playing SET A TIMER. And if you end up playing on the bus or train, make sure you KEEP CHECKING FOR  YOUR STATION or you could end up in Timbuktoo.  Seriously.
Meanwhile, watch the Puzzle Pirates iPad launch trailer below. Doesn't it look amazing (Lalalalalala…..I'm not looking, I'm not looking, I'm not looking as the pull to play is just soooooo strong, even if I don't own an iPad, if I kept on looking I'd probably buy one just so I could play it).
By the way, you can pick up Puzzle Pirates at the Apps Store and it's free (Aaaaarrrggghhhh!)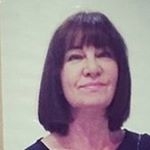 Latest posts by Michelle Topham
(see all)