With Pokemon Go going through bouts where you think the augmented reality game is probably finally going to fizzle, developer Niantic keeps coming up with new things to keep interest alive, as well as to woo new players.
With trading being added to the game recently, the latest news from Niantic this week is the upcoming addition of a PvP mode to Pokemon Go, which they say will happen before the end of 2018.
The news of a PvP mode came via the Polish magazine Gram, which spoke to Niantic's head of product Anne Beuttenmüller recently.
Beuttenmüller told them,
" We are currently working on a PvP mode, which we will soon be releasing. In addition, we are still working on improving the feature we have just released – it's all about friends, such as the ability to exchange Pokemon in the game. 
We have also just introduced an improvement so you can add a note to your friend. The point is that you can have so many people on your friends list, you cannot remember who is who. So you can add a comment to that person. You can also segregate your friends list. 
We are constantly improving the elements that we have available in the game, and the next thing we want to add at the end of this year is the PvP mode."
So, while she did not give a concrete date for when Pokemon Go will get PvP, it looks like it is probably going to be happening soon. Yay!
During the conversation, Beuttenmüller also mentioned there were likely to be more new Pokemon additions to the game coming as well.
Now we just have to wait to see exactly what Pokemon Go PvP will entail, and if it is more interesting than just tapping the screen as fast as you can until you or your opponent win (yawn!)
Pokemon Go was released over two years ago, and is currently available for both Android and iOS.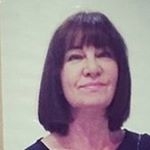 Latest posts by Michelle Topham
(see all)