American alternative rock band PVRIS (pronounced 'Paris') has a fabulous sound and, with their incredible lead singer Lynn Gunn, it's surprising this band isn't more popular than they are. With PVRIS' new single 'My House', which is currently trending on YouTube, however, that might change.
'My House' is from PVRIS' upcoming debut album 'White Noise' on Rise Records and, with the radio floating around the living room, at first listening you might think it's about a poltergeist. Instead, the poltergeist is actually a metaphor for an old lover who is being asked to leave. Yep, I know that feeling.
'My House' is the second single from the album and has already racked up 176,000 views on YouTube in just the week and a half it's been up. Not bad for a band with a small following.
The album 'White Noise' is due to be released on November 4th, part way through a month-long Honeymoon Tour of the US that PVRIS will be doing with Mayday Parade, Tonight Alive, & Major League. Should be an exciting month for them.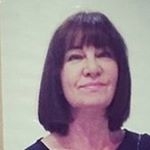 Latest posts by Michelle Topham
(see all)