Indie band Pvris are back with an official video for the title track of their new album 'White Noise' and, as usual, it's cool and creepy. This time because it's ghost related. Well, more 'Poltergeist-y' really.
The thing with Pvris and their videos, though, even if they are beautifully filmed, is for me I'm so mesmerized by lead singer Lynn Gunn's absolutely incredible voice, I find it hard to concentrate on the actual video itself, as I just want to put on my headphones, crank the video as loud as it will go and close my eyes.
Advertising
Lynn Gunn just does that to me.
Listen to Pvris' official video for 'White Noise' below, and see what I mean.
It's a great song. In fact, I played 'White Noise' as my Repeat Rotation Video a few months back, and have revisited it often since, as it's really that good. But her voice is unbelievable.
White Noise the album is out on iTunes.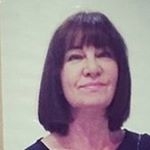 Latest posts by Michelle Topham
(see all)